The Barony of Three Rivers Presents
Gryphon's Fest 2023
The Palio di Siena
Friday, September 29 – Sunday, October 1, 2023
Site opens at 6pm Friday
---
Table of Contents
Registration
Adult – $20
Adult, Member Discount – $15
Youth 6-18 – $5
Children under 6 – free
Make checks payable to:
SCA, INC: Barony of Three Rivers
Event Stewards
Hertogin Magdalena vander Meere (mka: Nancee Beattie)
THL Melchor Eichmann (mka: Malcom Beattie-Hauser)
Contact
nanceekbeattie@gmail.com
Please put "Gryphon's Event" in the subject line.
---
Theme
The Palio di Siena is a street fair held in the public plaza in Siena, Italy, since the Middle Ages. It continues to this day. We aim to recreate the atmosphere of a street fair with food vendors, shops, games, both rattan and steel fighting, archery, thrown weapons and the central theme of the Palio to this day; equestrian activities!!
The Palio is a competition between the local contrade (neighborhoods). Everyone attending will select a contrade, and at the end of the day, the members of the winning contrade will receive a prize. You are not required to stick with your team. Just enjoy the day, and tokens will be awarded for your participation (more for winning things!) The team that collects the most tokens wins!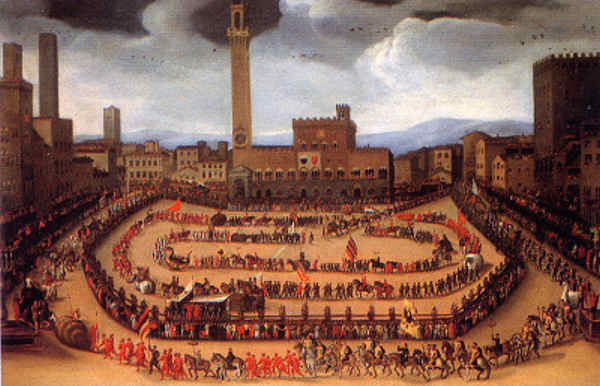 ---
Site
Skyway All Event Venue
588 State Hwy W, Elsberry, MO, 63343
Amenities
There is plenty of camping space on this lovely farm. Camping and activities will be set up near a climate controlled building with restrooms and tables, and a permanent shelter with tables and barbecue grills. There is a shower house with more toilets. There is electricity on site, and plenty of water spigots outside as well as in.
Site Rules
The site is pet friendly, so long as pets are kept on leashes and leashes are attached to something immovable or a person strong enough to control the animal. Do not leave pets unattended.
The site does not allow us to dig fire pits. We will have a large fire ring for evening festivities. You may bring fire bowls or other portable fire containment devices. Please do not bring in outside firewood. Firewood will be available on site.
Food
While we will not be having a feast, there are two rather large barbecue grills under the permanent shelter. First-come-first-served, share nice. Bring your own charcoal and starter, in addition to things to grill.
Skyway is a bit remote, and the nearest place to get food is not close. The nearest city is Elsberry and is a ~15 minute drive.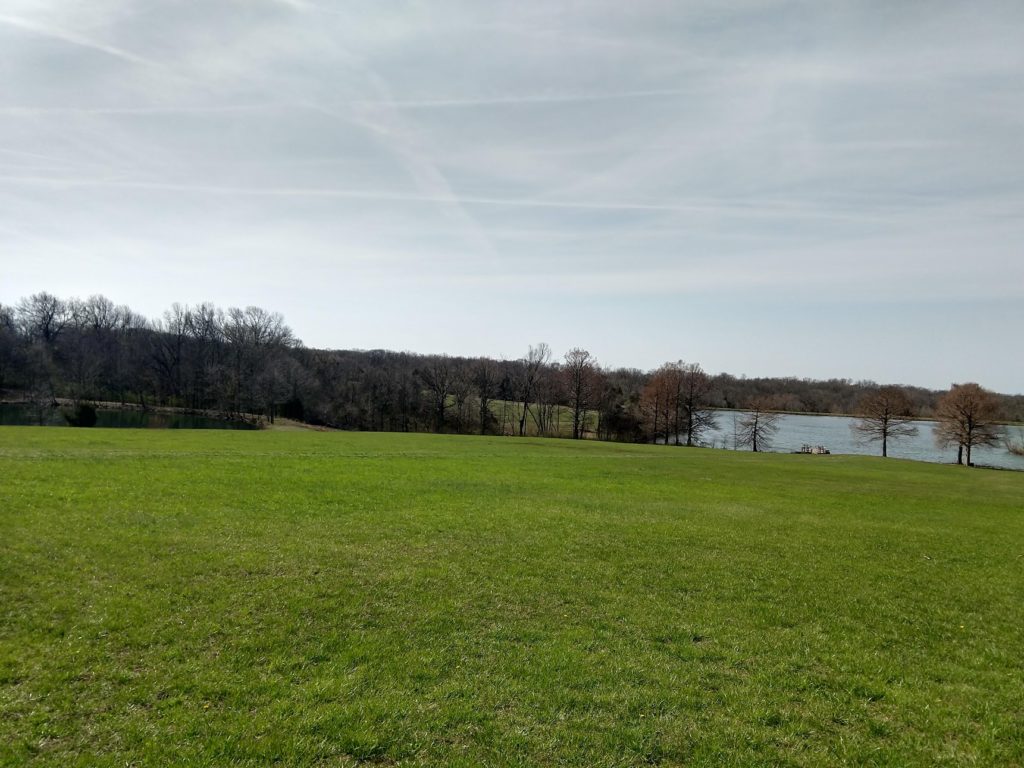 ---
Schedule
---
Martial Activities
Martials in Charge
Armored/Rattan: Hirsch Eichmann
Cut & Thrust: Hieronymous
9:00am: Authorizations as needed
10:00am: Baronial Cut & Thrust Championship*
11:00am: Beat the Bear(pit) – Cut & Thrust
12:00pm: Warlord Tournament – Armored/Rattan
1:00pm: Wacky Weapons Tournament – Armored/Rattan
2:00pm: Baronial Armored/Rattan Championship*
* Anyone may fight in the Championships; you don't need to be from the Barony
---
Equestrian
For information on Equestrian activities, please go here.
---
Merchants
We are excited to have merchants! There will be no merchant fee. No merchant is too small; bring a blanket or table. No inventory is too small; bring a single item to sell or hundreds!
Would you like to cook and sell a food item? We'd love to have from all across the Known World! Cooked on site, or made ahead and packaged safely. We have a kitchen on site, but if you want to use it, we'll need to know well in advance, so we can schedule kitchen times.
Do you have a few items to sell, but don't want to sit around all day to do so? Jon Chesey will be setting up a consignment shop. Feel free to drop items off with him and he will handle things!
---
Arts & Sciences
In honor of our esteemed vigilants, Violet and Maria!
Blank Border Competition
Come show off your work and give us a chance to ooh and ahh over one of the most beautiful artforms in the SCA.
Just Horsing Around
Bring anything you've created so long as it's horse related. Tool or embroider a saddle bag, write a poem, present a research paper on the historical significance of stirrups.